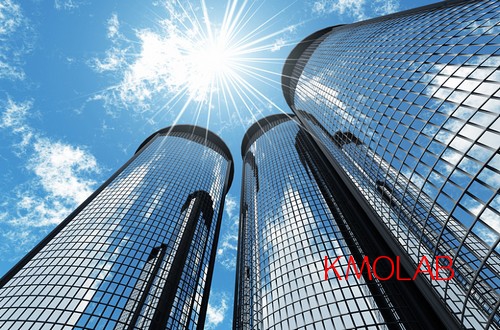 Ke Mei Ou Laboratory Co., Ltd. (KMO) is located in Shenzhen, China. KMO is an independent third-party testing Laboratory authorized by many international organizations. Since its establishment, KMO has focused on providing the most professional and efficient wireless & communication & voice product testing and certification services for international export enterprises. It is authorized by ILAC-MRA and ANAB, under the supervision and guidance of ANAB. KMO is a well-known ISO/IEC laboratory accreditation organization accredited laboratory in the United States. It is also authorized and recognized by national or regional agencies such as FCC of the United States, ISED of Canada, ACMA of Australia, Telepermit of New Zealand, OFCA of Hong Kong, IMDA of Singapore, etc.
KMO is specialized in the testing and certification of Telecom terminals and R&TTE wireless communication equipment. Services include FCC Part68 (USA), ISED CS-03 (Canada), RED/R&TTE (EU), RCM S042 (Australia) and Telepermit (New Zealand) PTC257, MIC TBL, Hong Kong OFCA, Singapore IMDA, etc. KMO provides certification services for major Telecom products, Including 2G/GSM/GPRS, 3G/WCDMA/UMTS/ CDMA2000, 4G/LTE, 5GNR, wireless telephone including 2.4ghz, telephone, incoming call display, recorder, FAX machine, MODEM, XDSL, ISDN products, DECT products, adapter card (FAX/MODEM) , switchboard, key telephone system, etc. RF wireless products include 802.11a/ B/G/N/AC/AX, Bluetooth Bluetooth, Spread Spectrum, wireless microphone, wireless keyboard and mouse, wireless monitor, digital transmission system, and various wireless devices and communication terminal products.
Our advantages:
KMO is a leading provider of testing and certification of communications products. KMO can provide pre-certification testing to assist in product development. Our facilities are fully certified and respond to the changing needs of our customers in accordance with market priorities for laboratory improvements.
At KMO, we have excellent and well-trained test engineers and certification specialists. With our assistance and services, you can obtain the most Telecom, R&TTE, EMC, SAFETY certifications in the shortest time. Under our guidance, you can get the whole service from product design to mass production, so that you can greatly reduce the time and cost of product development.

In KMO, we have many experienced professionals combined with the best equipment and environment, to provide you with accurate and efficient technical services, so that your products through layers of checkpoints, marketing all over the world. All entrusted cases through the division of labor cooperation, whether design, testing, modification, certification application or technical consultation, can get satisfactory results. Your data and samples are kept safe and secure for the most efficient use.
Our KMO queue is as short as 3 days and we offer a value-added service for instant online orders. Time and money can be saved by bundling RF with other testing and certification requirements (telecom access, mobile access, emc, security, environment, energy efficiency, performance, etc.). With our KMO, you will eliminate the hassle of using multiple LABS, logistical delays and shipping costs.
Our mission:

Adhering to the marketing philosophy of quality first, moderate price and excellent service, KMO focuses on testing and certification services for global communication products. Since its establishment, the company has been adhering to the global communication market changes as the guidance, specializing in the world's communication laws and regulations, related test software and hardware equipment research and development. At present, it has the ability to test hundreds of communication standards and has obtained the compliance recognition of relevant countries and regions. It is a high-tech enterprise with rapid development, complete testing ability and qualification in the industry, and its service projects cover major global communication markets. KMO is committed to make testing & certification professional & intelligent & simple, becoming the most trusted Global Market Access service platform!