In 2021, the Federal Communications Commission (FCC) amended its hearing aid compatibility (HAC) rules to incorporate by reference the ANSI C63.19-2019 technical standard for determine hearing aid compatibility. This standard become effective June 4, 2021 and for the first time includes a volume control requirement. The standard uses the TIA-5050 volume control standard. The volume control part of the ANSI C63.19-2019 standard addresses the needs of those who use hearing aids and cochlear implants along with those with hearing loss who do not wear cochlear implants or other such hearing aid devices.1 The ANSI C63.19-2019 standard requires that for a handset model to be certified as HAC, the handset model meet the TIA-5050 volume control standard, along with the rest of the ANSI C63.19-2019 standard.
Manufacturers of wireless handsets that are seeking certification of a handset as hearing aid compatible under section 20.19 must submit, as part of the equipment certification process, a test report that demonstrates HAC compliance in accordance with ANSI C63.19-2011 or ANSI C63.19-2019 for a two year transition period until June 4, 2023. Starting on June 5, 2023, test reports must demonstrate compliance with ANSI C63.19- 2019.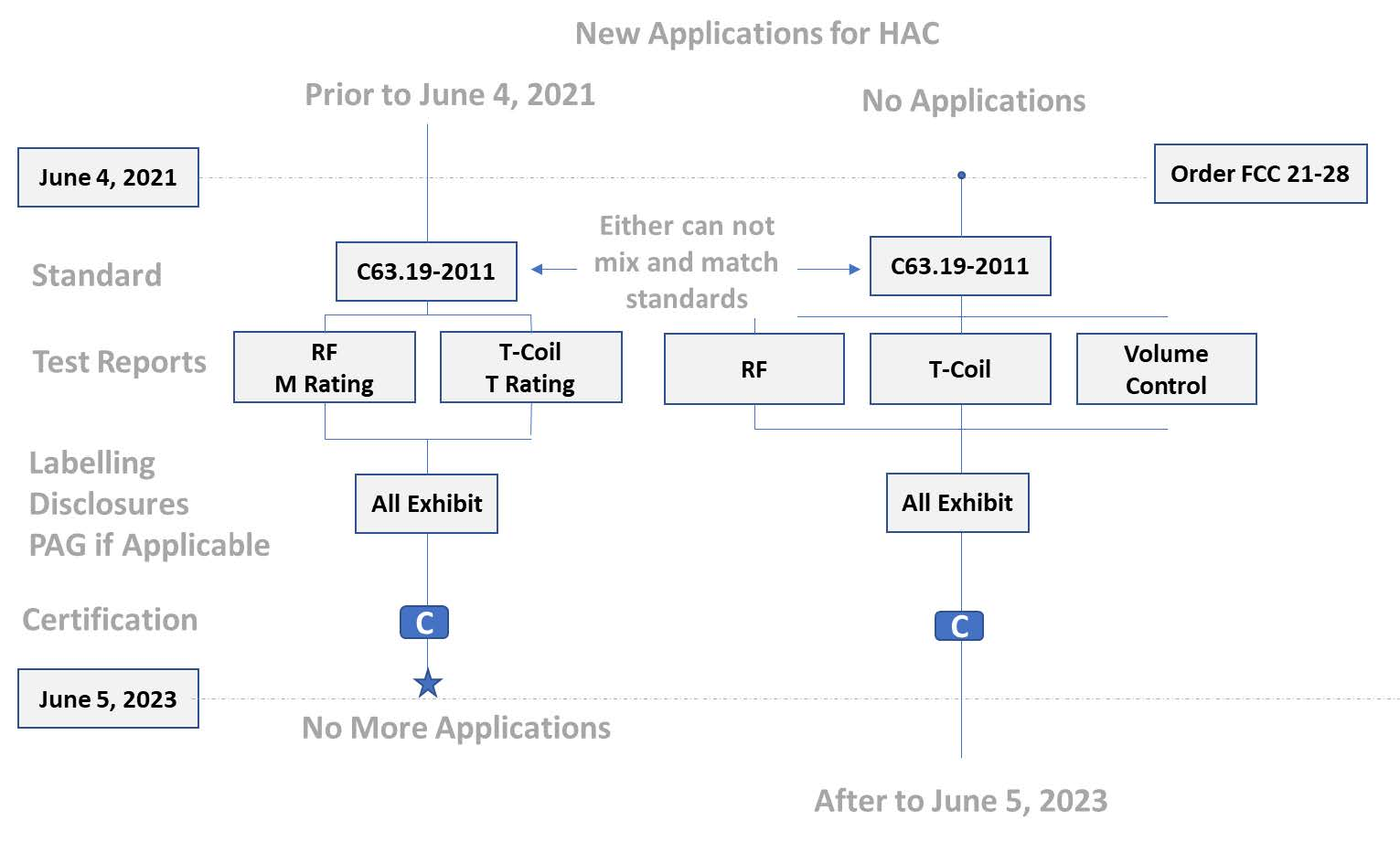 Our KMO laboratory team has recently obtained ANAB accreditation through careful preparation and efforts, and has the ability to provide this regulatory compliance test and issue relevant FCC accredited report.
For more information on FCC handset HAC-VC volume control compliance testing, please contact our KMO lab!